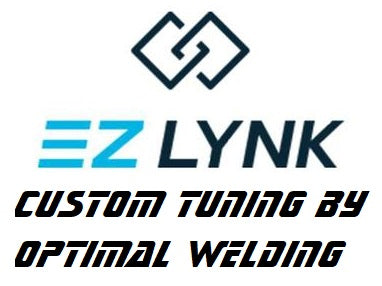 EZ LYNK CUSTOM TUNING FOR 2019-2021 6.7 CUMMINS
Original price
$815.00 CAD
-
Original price
$2,000.00 CAD
$815.00 CAD
-
$2,000.00 CAD
Current price
$1,685.00 CAD
Every set of tunes is built specifically for your truck, mods and requirements.

Some of the features include :
All torque and speed limiters gone.
Disable Pre/Post Injection events.
Exhaust brake power increased and enabled down to 40km/hr.
Considerable fuel mileage gains over the stock calibrations.
Dramatically improved pedal sensitivity over stock tuning. Adjustable per SOTF level.
Much faster and more firm shifts. Better shift points to prevent lugging.
Increased transmission line pressure for more holding power on clutches.
2nd gear lockup and locked shifts 2-6 for built 68rfe transmissions.
Exhaust brake switch persist through key cycle.
All road and cruise speed limits disabled.
LR clutch held in 1st gear.


No derates or shutdowns enabled. Truck will never leave you stranded or limit your speed for any reason.

Current regular power levels available.

STOCK +0HP
TOW +30HP
HEAVY TOW +60HP
STREET +120HP
RACE +200HP


Default SOTF tune set includes:
1- STOCK +0HP
2- TOW +30HP
3- HEAVY TOW +60HP
4- STREET +120HP
5- RACE +200HP

4 week support package allows you to download and install your new single custom tune file for up to 4 weeks after you receive your package. If you need a new tune file or update after 4 weeks it will require an update to the unlimited support package.

Unlimited support package will give you access to your new custom tune files forever. You will also receive tune file updates over time as we make improvements and add more features.

Unlimited support is required for SOTF tune files and you will need to purchase a SOTF switch from here:
https://optimalwelding.com/collections/engine-management/products/2019-cummins-5-position-switch
All 2018+ Cummins trucks require the bypass cable for flashing. Once the truck has been programmed the bypass can be removed if required.