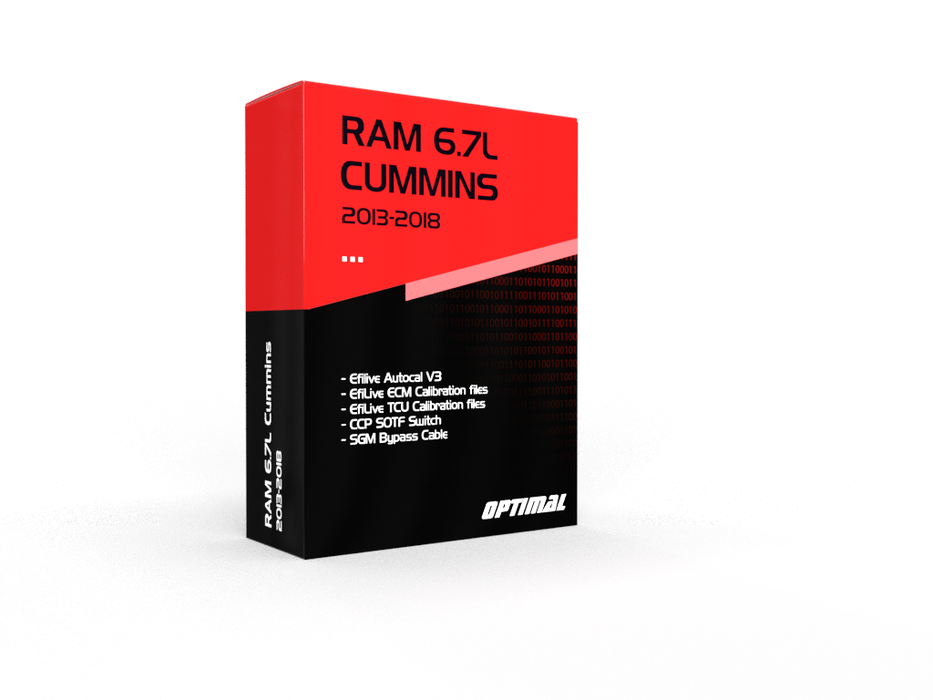 2013-2018 RAM 6.7L CUMMINS - EFILIVE CUSTOM TUNING
Original price
$550.00 CAD
-
Original price
$1,450.00 CAD
$550.00 CAD
-
$1,450.00 CAD
Current price
$1,450.00 CAD
Complete custom calibrations developed specifically for the 13-18 RAM Trucks.

All torque and speed limits removed.
Pilot/Post injections removed.
Exhaust brake power increased and enabled to lower speeds.
Considerable fuel mileage gains over the stock calibrations.
Improved pedal sensitivity and adjustable per SOTF level.
Exhaust brake setting persists through key cycle.
SOTF Tune level is displayed via DEF Gauge.

Torque converter lockup enabled in 2nd while using Tow/Haul mode.
Full Manual control over shifts in driver select mode.
Increased shift points to prevent lugging.
Much firmer and faster shifts.
TCM Calibrations optimized for stock and aftermarket transmissions.


All unnecessary derates and shutdowns removed.
Truck will never limit your speed or power for any reason.

SOTF Tune set includes:

1. STOCK +0HP RUMBLE
2. ECO TOW +30HP WHISTLE
3. HEAVY TOW +60HP RUMBLE
4. STREET +120HP RUMBLE
5. RACE +200HP RUMBLE



All trucks MY2018+ will require a SGW Bypass cable.